Both Truck on Flat Car and Container on Flat Car offer many more advantages as opposed to traditional Over the Road shipping. Both are a safe and efficient means of transporting your goods. Temperature controlled intermodal can offer the following benefits:
Cost Savings

Consistency and Reliable Service

Reduction of Carbon Emissions

Wireless Location Tracking

24/7/365 Monitoring
Now let's look at the difference between refrigerated TOFC and COFC: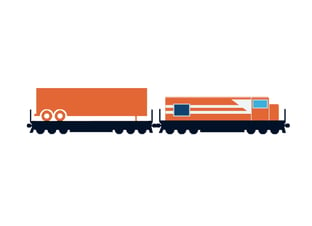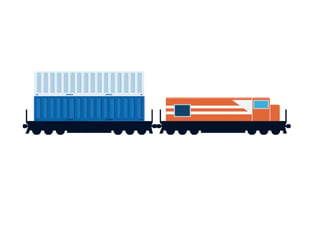 | | |
| --- | --- |
| Internal Dimensions: 97 3/4 x 105 3/4 x 620 | Internal Dimensions: 97 x 103 x 597 |
| Can fit 30 pallets | Can fit 28 pallets |
| One trailer can ship on a flat car | Can double stack containers on flat car |
| Cargo limit - 42,000 pounds | Cargo limit - 40,000 pounds |
| This trailer has the same capacity as a traditional over the road container. | The weight of the chassis and the rigid construction of the container decrease cargo weight capacity. |
| | The reefer is mounted on the inside of the container, hence creating less pallet space. |
Both options are good choices, but both have their strengths and weaknesses. They both have weight and pallet limits so research on the subject is essential. We hope this quick, simple guide can help lead you in the right direction when it comes to choosing a shipping option.