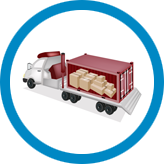 Fast and Efficient Loading & Unloading
With the completion of our recent expansion (2019), our ample parking lot can fit nearly 50 trucks. Combined with 33 dock doors and our mobile receiving system, scheduled trucks are usually unloaded within minutes of being assigned a door. Likewise, scheduled outbound appointments are pre-picked and loaded as soon as the truck is available.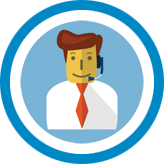 Friendly Customer Service
Business these days moves at the speed of light! With most companies running Just In Time, a slow link in your distribution chain is not an option. This is why McCook Cold Storage emphasizes our cooperative and fast customer service responses.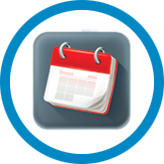 Flexible Appointment Scheduling
McCook office and warehouse hours are some of the longest in the area. We work two extended shifts, Saturdays upon request, and most holidays. We are here because you need us to be!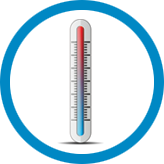 Multiple Temperature Zones
Built with flexibility in mind, our facility utilizes four temperature zones:
40 degree dock area with 200 pallet storage capacity
35 degree cooler with 3000 pallet positions
35 degree odor controlled cooler with 2000 positions
-5 degree freezer with 21,000 pallet positions
-40 degree blast freezer with 144 pallet positions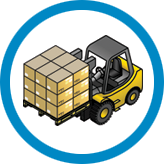 Case Picking
McCook prides itself on its ability to quickly, efficiently, and accurately case pick your orders whenever needed. Using our experience and technology, we are capable of picking thousands of cases per day.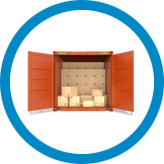 Floor Loading and Unloading
Bringing in or shipping out your product without the use of pallets is no trouble at all. McCook Cold Storage has the tools and man power to load and unload goods directly onto and/or off a container or trailer floor.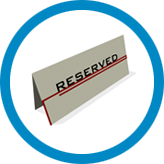 Dedicated Warehouse Management
Do you need your own dedicated warehouse space without all the hassle of set up and day to day operations? If so, let McCook Cold Storage assist you in finding the right location, systems, equipment, and operating staff so you can keep focus on your business and customers.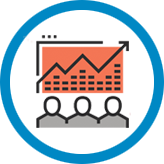 Logistics Consulting
McCook Cold Storage management has over 20 years of experience in the field of third party logistics. If your small to mid sized food manufacturing company is experiencing some troubles, we might be able to assist. From identifying issues to problem solving, let McCook Cold Storage guide you in the right direction with our consulting services.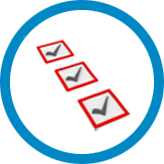 SQF Level 2 Certification
McCook partakes in an SQF inspection every year. For the latest inspection report, please email our operations manager Matthew Stokwisz at mstok@mccookcold.com.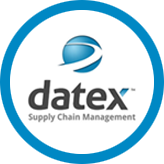 Online Portal with Online Ordering
With a simple, yet secure login and password, all your inventory, activity, and shipments are easily viewable. Need custom reports? No problem! Our report builder can bring together all the information you need into a single report. You'll also be able to use our online portal to order and schedule your releases.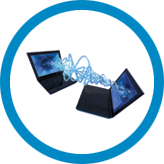 EDI
Electronic Data Interchange is available. Our system support forms: 846, 856, 940, 941, 943, 944, 945, and 947.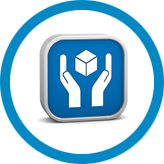 Special Handling
Your product is important and unique, which is what makes your company unique and we understand that. Special handling procedures and instructions are one of the results of being customer service driven.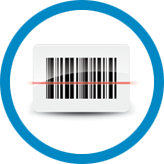 Barcode Pallet Tracking
Our state of the art WMS allows complete and absolute tracking of your product from the moment it is unloaded onto the dock, through the entire storage process, all the way until it is scanned out on the outbound to ensure the proper pallets were loaded to the proper trailer.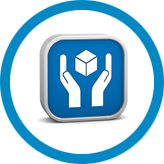 Custom Traceability
We appreciate the fact that every customers product is different. Our software has been tailor made to track any and all information that you, the customer, finds valuable. No more cross referencing lot numbers; simplicity is key.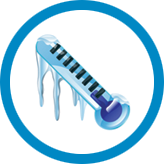 Blast Freezing
Our 144 pallet position blast freezer has the capability to create air temperature as low as -40F. This added feature can ensure that your product is frozen quickly and thoroughly in order to support your supply chain.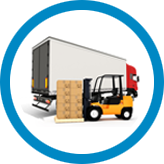 Cross Docking
If getting your product to your customer as quickly as possible is your goal, McCook Cold Storage is able to cross dock your products. We'll unload pallets from an incoming truck and load them directly onto an outbound truck.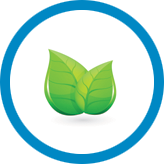 Green Initiative
In an industry so heavily dependent on natural resources, we are committed to reducing our carbon footprint through the use of innovative technologies. Our entire warehouse has been outfitted with Ultra-High-Efficiency LED lighting with motion sensing control. The double edge to the LED lighting sword is the reduction in heat generated by the older style Metal-Hallooed ballasts. This reduction in heat puts less strain on the refrigeration system which is the largest consumer of electricity. Variable frequency drives (VFDs) control motors throughout the system and a long term plan for solar power.