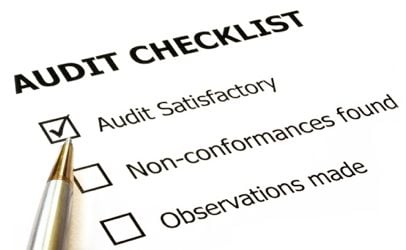 From my experience in warehousing, I've come to the conclusion that third party auditors are starting to become less needed. When we first started the cold storage warehouse, we only had to worry about the USDA and Illinois Department of Agriculture auditing us. After that came the AIB certification. The last few years everyone has jumped on the GSFI band wagon so we have become SQF Level 2 certified.

I have some issues when it comes to SQF. It seems as though this audit is not trusted by our customers. When we had the AIB certification, our customers would come do a visual walk through and trust the results the auditors provided us. Now when it comes to SQF it seems as if they are just a logo on our website. New and current customers do not trust the standards- they may not say it but their actions show it.
Each new potential customer seems to have to inspect us from scratch using their own standards loosely based off BRC or SQF. They must not think that SQF is doing a proper job. This in turn causes more work for us as a warehouse. Since manufacturers and processors have been coming up with their own regulations, they contradict with the ones we have in place with SQF. These new programs all seem to conflict with one another. No one customer is the same. We cannot change our operations for one customer. This makes us caught in the middle. Which protocol do we follow? Why should we renew SQF if none of our customers trust in it? This just puts everyone in a confused state. I believe the government needs to step in and create an overall protocol for food safety so that everyone from manufacturing to warehousing is on the same page.