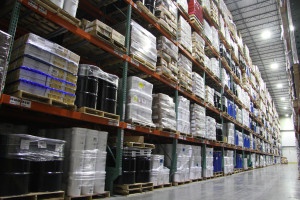 If you're going to trust your profits and the safety of consumers to a warehouse, it's a very good idea to see the facility yourself. There may be the occasional extenuating circumstance that makes this impossible, but if you can at all see the facility yourself, do it.
The first thing we recommend is to keep lead-time to an absolute minimum. Even the shoddiest facility can look pretty good on 48 hours notice. If you can't just show up and see that the warehouses food safety programs are up to date, that's a big problem.
Often, customers will drive by a warehouse, and see a manicured lawn and well designed logo on the building, and assume everything is ok. But if you pop in, you don't have to be an electrical engineer to spot system problems.
Check the details
General untidiness, broken equipment and debris on the floor are all signs that the warehouse is being managed poorly, which means your product won't be treated well.
Disorganized pallets could cost you money
Speaking of product, how are the pallets organized? Are pallets racked or stacked at random? In the event that you ever have a rush order, the last thing you want is a warehouse that has to move 200 pallets to access your product, if they can even find it in a timely manner.
Audits & Licensing
Most reputable warehouses will go through voluntary audits with a third party company to ensure that their processes are working well. If the warehouse hasn't been audited in the last year, that's a red flag. While you're at it, checking to make sure the business is properly licensed is a good idea.